2 Hour Themed Party! (Our best value and most popular!)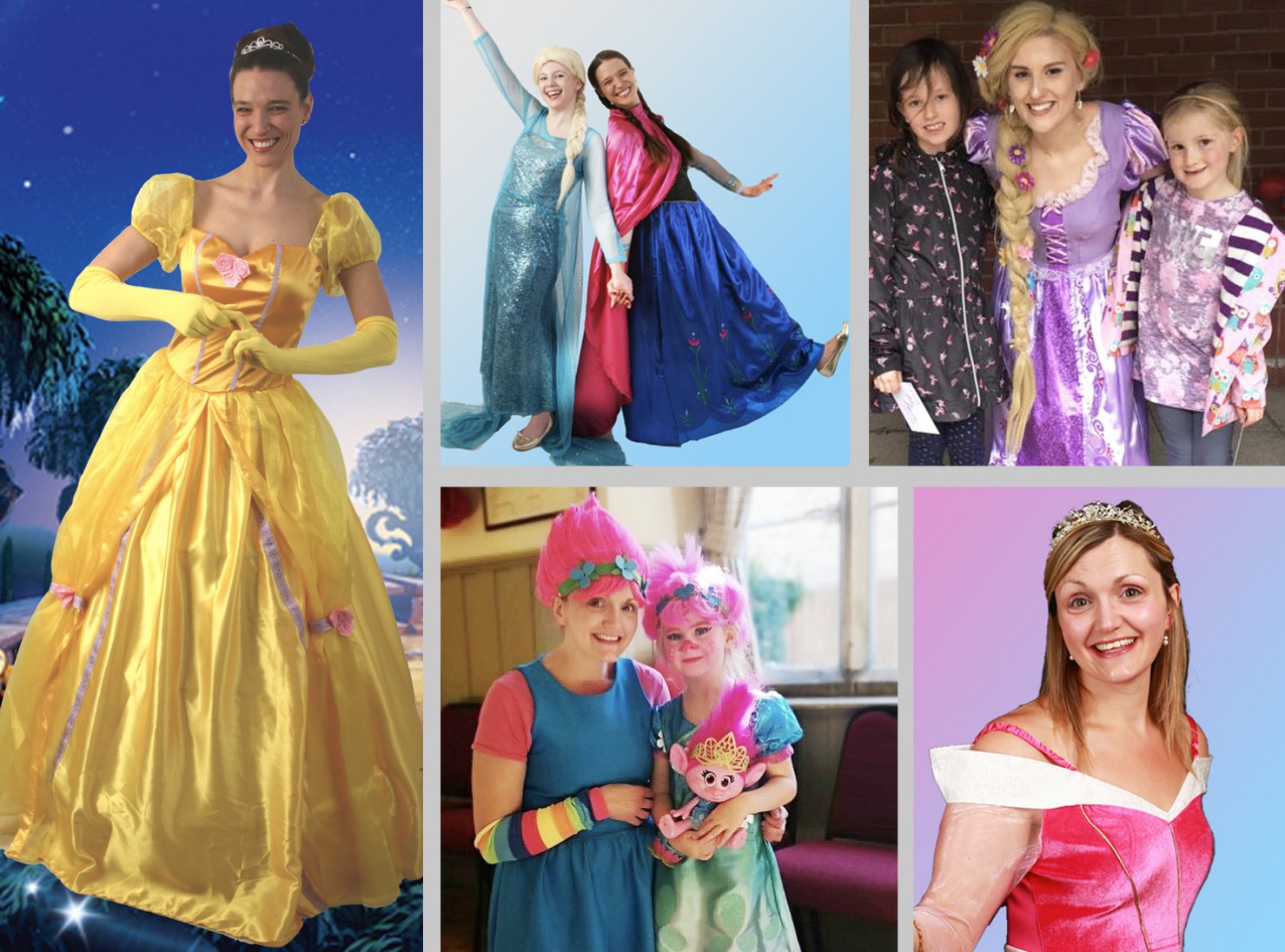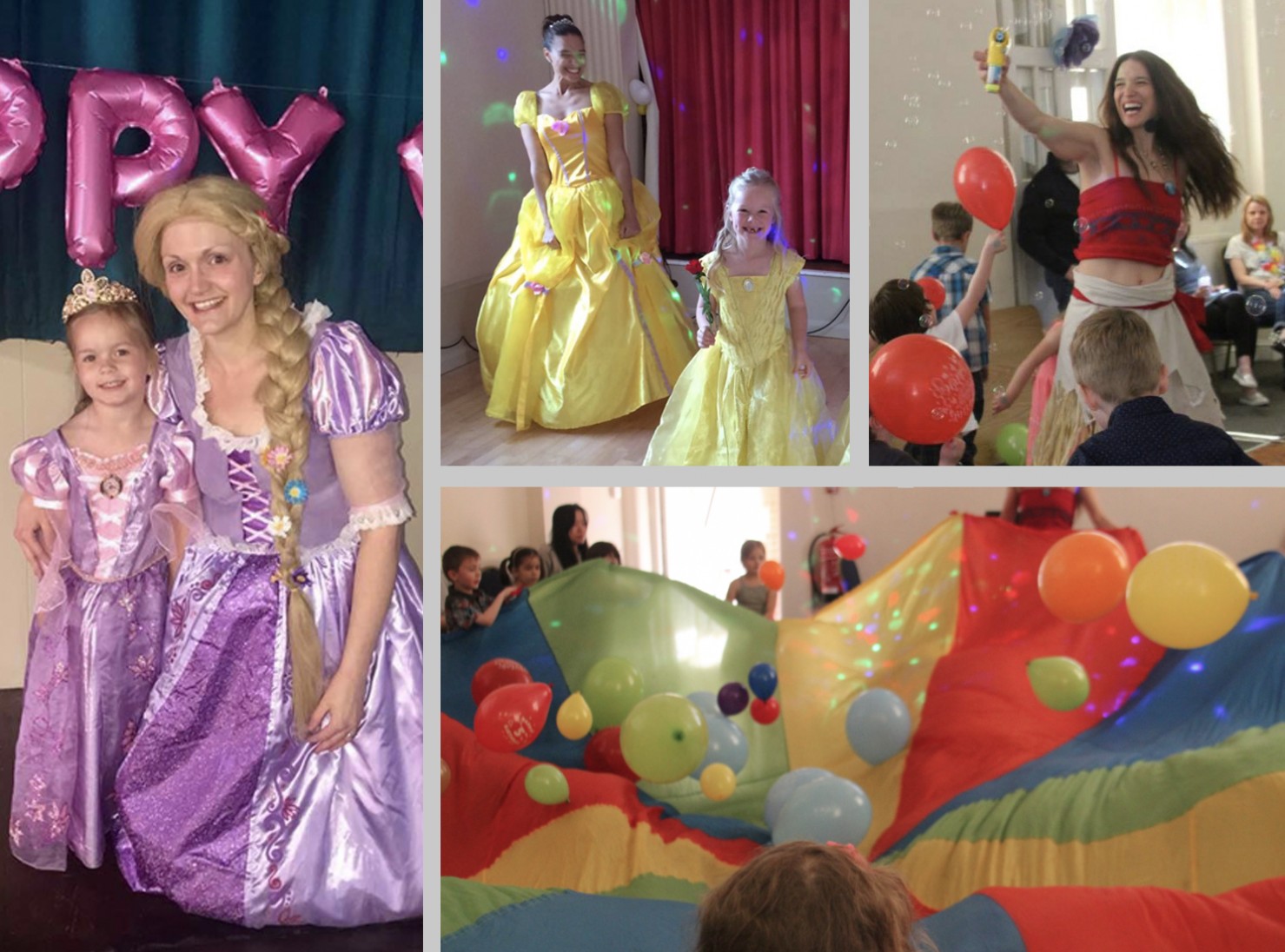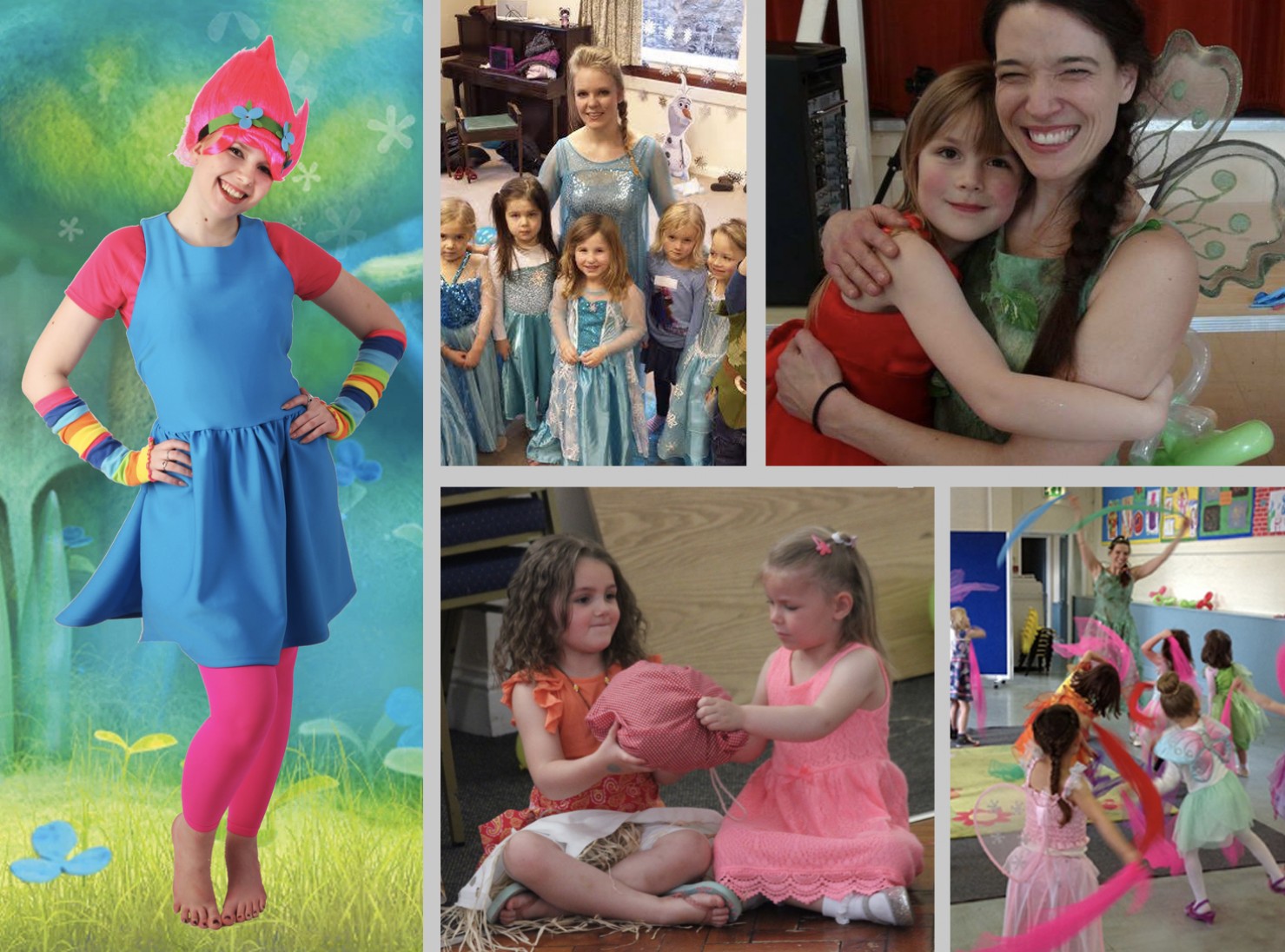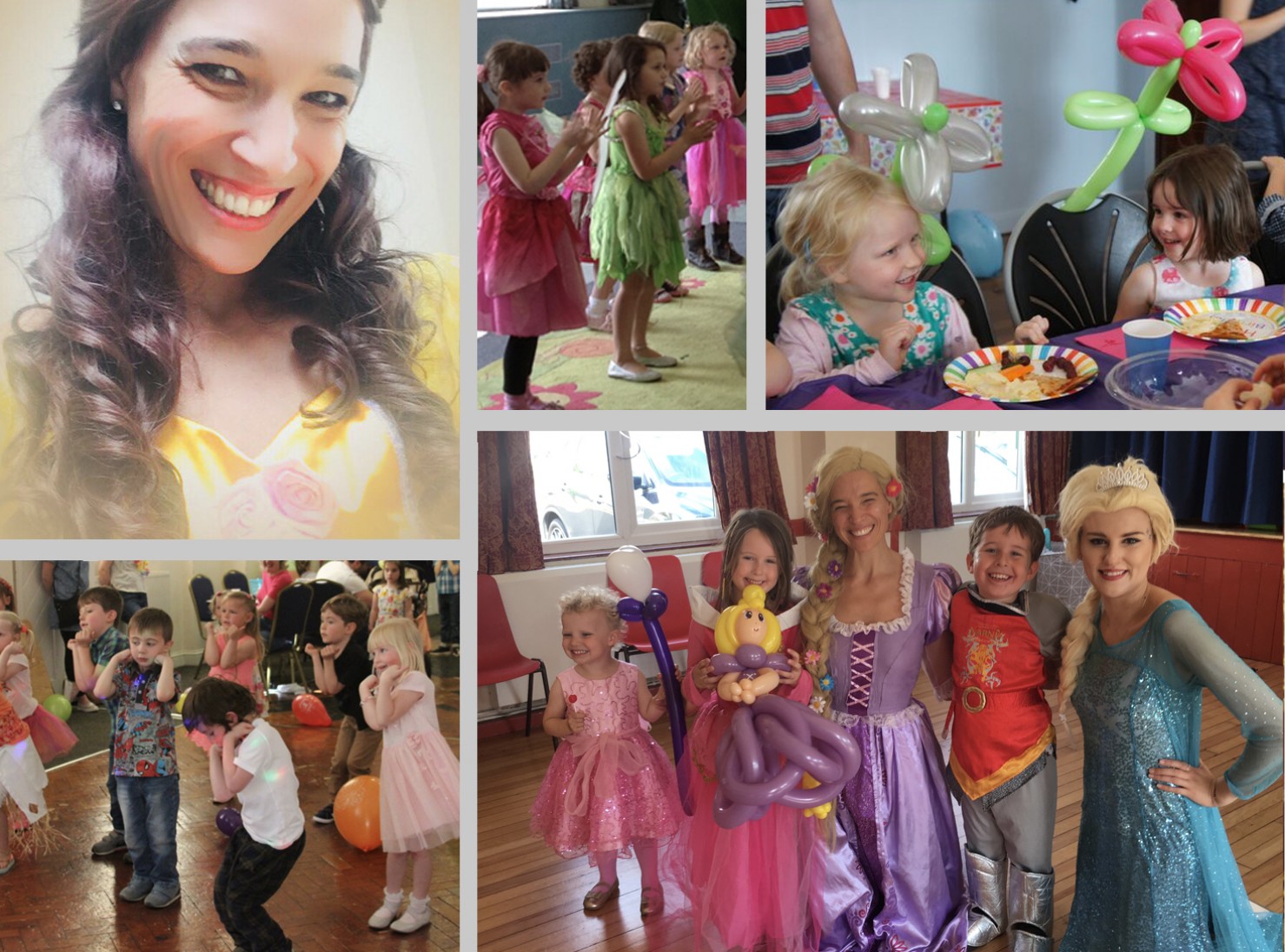 The Party Plan for our 2 Hour Birthday Party Package:
Your Princess / entertainer arrives in full character from the start and introduces themself to the birthday child before setting up their equipment with a music system and lights. As your guests arrive she will get know the children by offering them some fairy glitter (biodegradable) and a themed ink tattoo / hand stamp  and learning the guests' names! We then launch into lots of fun with dancing and games, parachute fun, lots of props and pass parcel.
After around just over an hour your guests will have worked up an appetite for food!  During food time your princess will be busy making lots of lovely balloon creations  for each child to take home at the end of the party. She can also present the cake and get everyone singing Happy Birthday to the little star of the show! It is then a great opportunity to gather everyone for you to take some photos to capture the memories of your child and her friends with their Princess host!
After the food it is time for dancing!! With bubbles, colourful scarves and lots of games themed to your party your room will be filled with colour and smiling faces!   We provide prizes for the games and have have both gelatin and non gelatin options for the sweets  and are happy to  discuss any dietary requests.  The games and music are all themed as much or as little as wanted and it is always tailored to the guests so both age and gender appropriate.
The party will end with the birthday girl being presented with her special balloon gift and the other balloons passed out to the guests and a final bubble popping game!
The party is suitable for both boys and girls – we tailor the party very much to the guests and the party is very adaptable depending on what the children are enjoying. No 2 parties are ever the same and very much customised to your child and friends!  We also have boys themes such as Dinosaur, Pirate and Pokemon, or can make the party Princessses and Pirates or Superheros. We try to make sure all of the children are as engaged and involved as possible – whatever they are in to!
You can also add a second Princess / entertainer if wanted – this then makes the party suitable for up to 50 children. They can offer glitter tattoos ( included with the second entertainer) and co-host the fun and games!
For our Premium 2 hour party this will include a party gift for all the children – Fantastic slap-band bracelet balloon models to the theme of the party or an LED glowstick and rainbow classes that can be used through-out the party in some of the games and dancing if wanted.
A quick rundown:-
1 Entertainer from £170 (up to 25 children). Premium Party from £210
2 Princesses from £280 ( up to 50 children) (includes glitter tattoos) Premium Party from £340.
* Princess arrives to introduce herself and to set up lights and music
* Glitter and ink tattoo for each child and princess introductions.
* Games
* Parachute
* Food (Provided by you!) with balloon modelling
* Photo opportunities
* Dancing!
* Pass the Parcels
* Balloon gifts and presentation
If you are interested in booking a party please get in touch using the form below.
To get the most accurate quote please state your postcode, the date of the party, the number of children you are expecting, the child's age, and what you would like included. This will enable us to give you the most accurate price. Alternatively, feel free to contact us at info@cometomyparty.net