Party Bags and Gifts
We have some great party bags and party gift options with our parties to suit all budgets and ideas! These can be added to any of our parties or simply to order and collect on their own from our base in Banbury. Please message if you want any more info or bespoke gifts.
Please also look at our Budget Balloons page as this has some great ideas for alternative party gifts!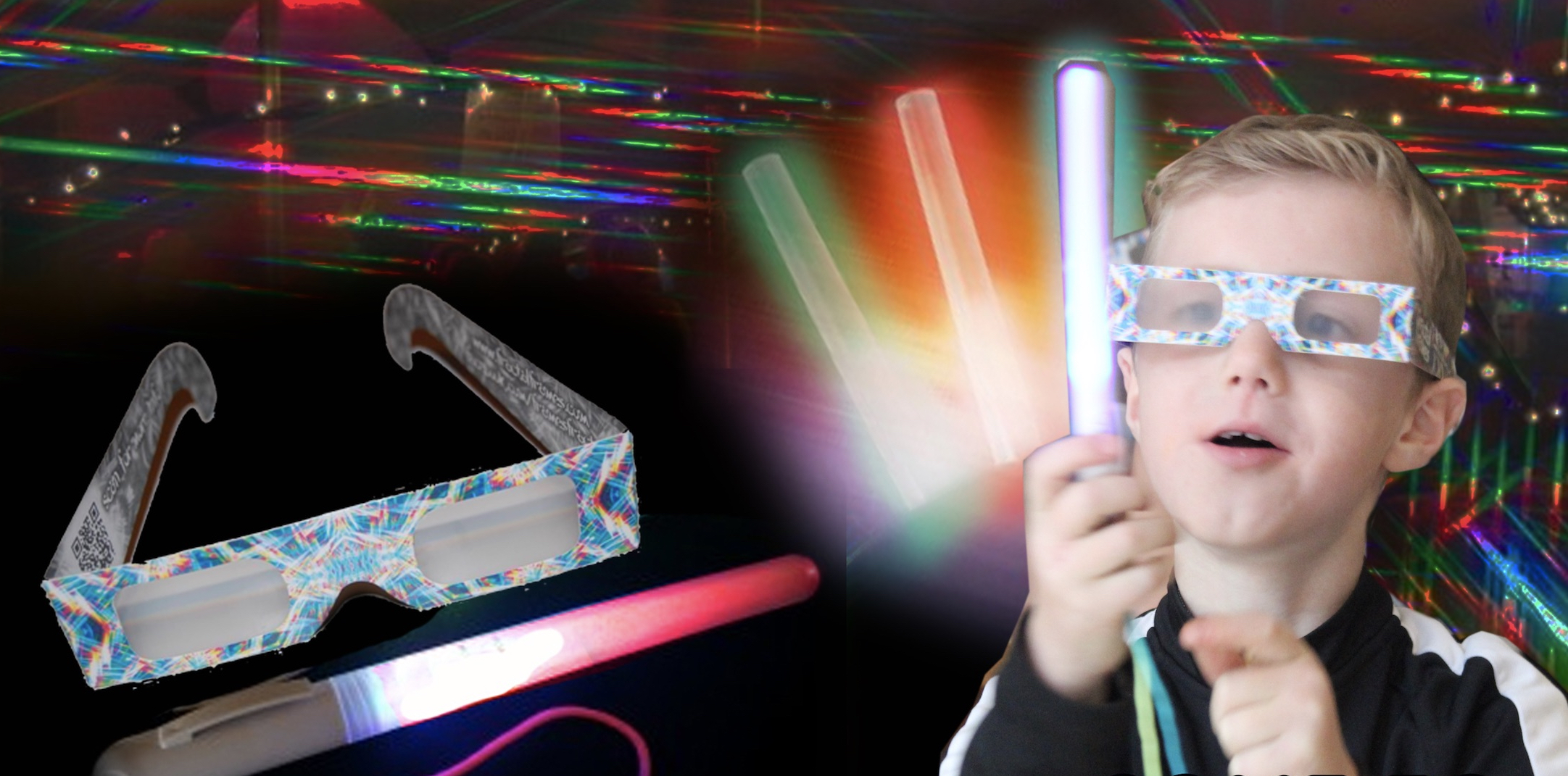 LED glow-sticks and Glasses! – £2 / £1.50
These fun LED glow-stick and rainbow glasses are just £2 per child and can be given at the end of the party or used during the second half of the party to incorporate in some of the games! (Or just the LED glow-stick at £1.50 per child) They are really effective in a darkened room and so particularly effective in these darker winter months with our disco parties! The glowsticks have replaceable batteries and flash red green and blue! They come in a brightly striped paper bag with a bag of sweets to make a lovely gift to take away and remember the party with!

Spinning Plates £3 per child.
These are a great gift for our Greatest Showman / Circus Party – let the children take the circus home with them to practice their skills!!
Balloon Party Bag gifts.
Balloon Slap Bracelets
These are lots of fun and even after the balloon finally deflates ( can last a good 2 weeks +) there is still the fun slap bracelet to keep! We have various designs from simple hearts and character balloons on a base to more detailed characters.
Basic – £1.50 – £2 each
Character designs on a heart or round balloon on a base in various designs and colours. Print themes include Princesses, Unicorns, pirates, Star Wars, Halloween, Ninja Turtles, Superheros, Emojis and many more.
Character Slap Bracelets – £2.50 – £3.50 each. Various designs – just let us know your theme!
Balloon Sweetie Cups from £5
Balloon sweetie cups start from £5 filled with yummy sweets and make a great alternative to party bags. We can work with your theme – just let us know your ideas!
Birthday Child Special Balloon – £5
Why not have your entertainer bring along a special balloon for the birthday child! This will be handed out at the end of the party and really complete their day! It will make them feel super special and the envy of all of their friends! From £5 depending on design complexity.
Party decoration
Balloon columns and giant structures really give the wow factor! Let us know your ideas!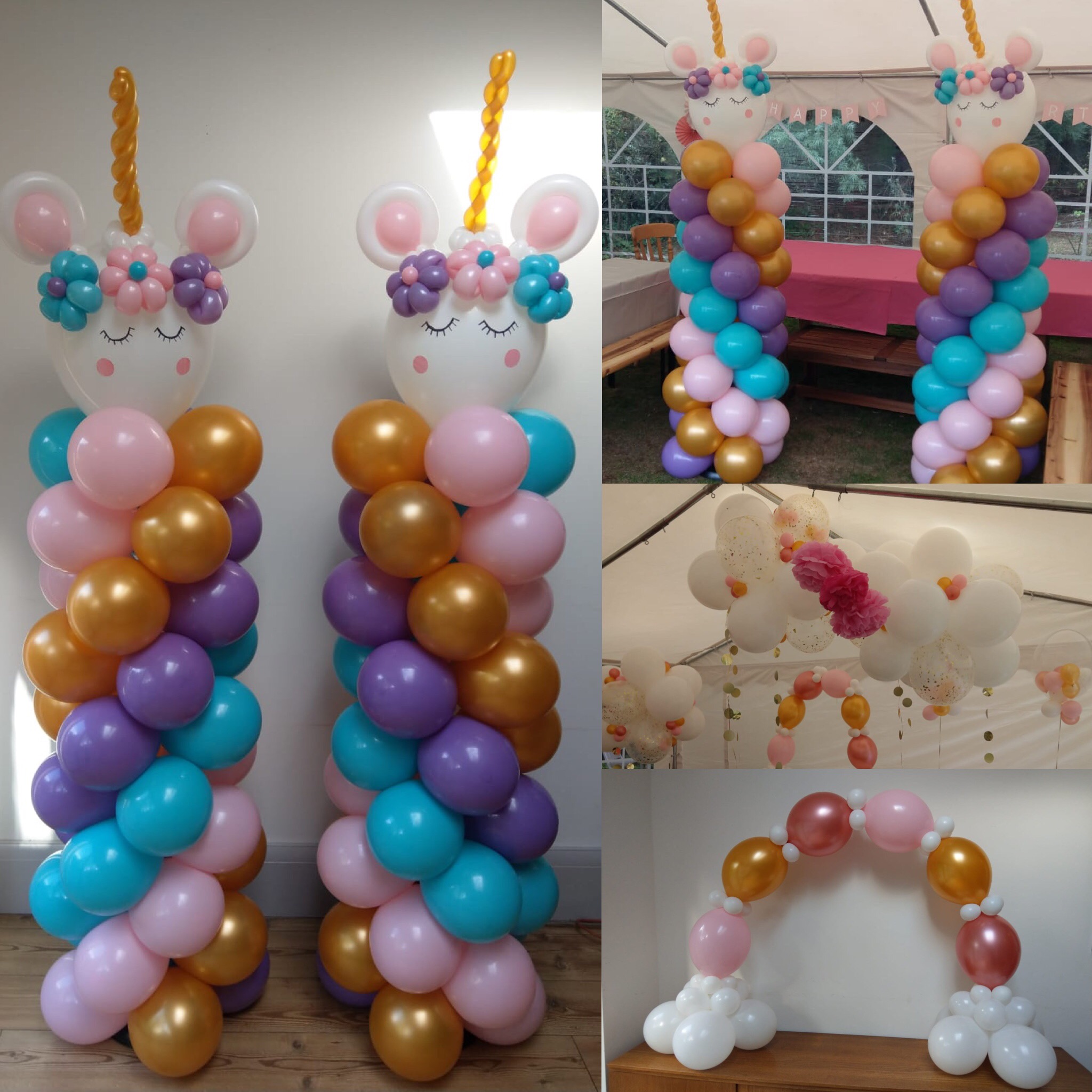 Or our basic balloon models start from £2 per child to give as an alternative to party bags. Let us know what you have in mind!