Come To My Party's main aim is to make sure every child has fun! Our Party Entertainers will make sure they have the Best Party Ever!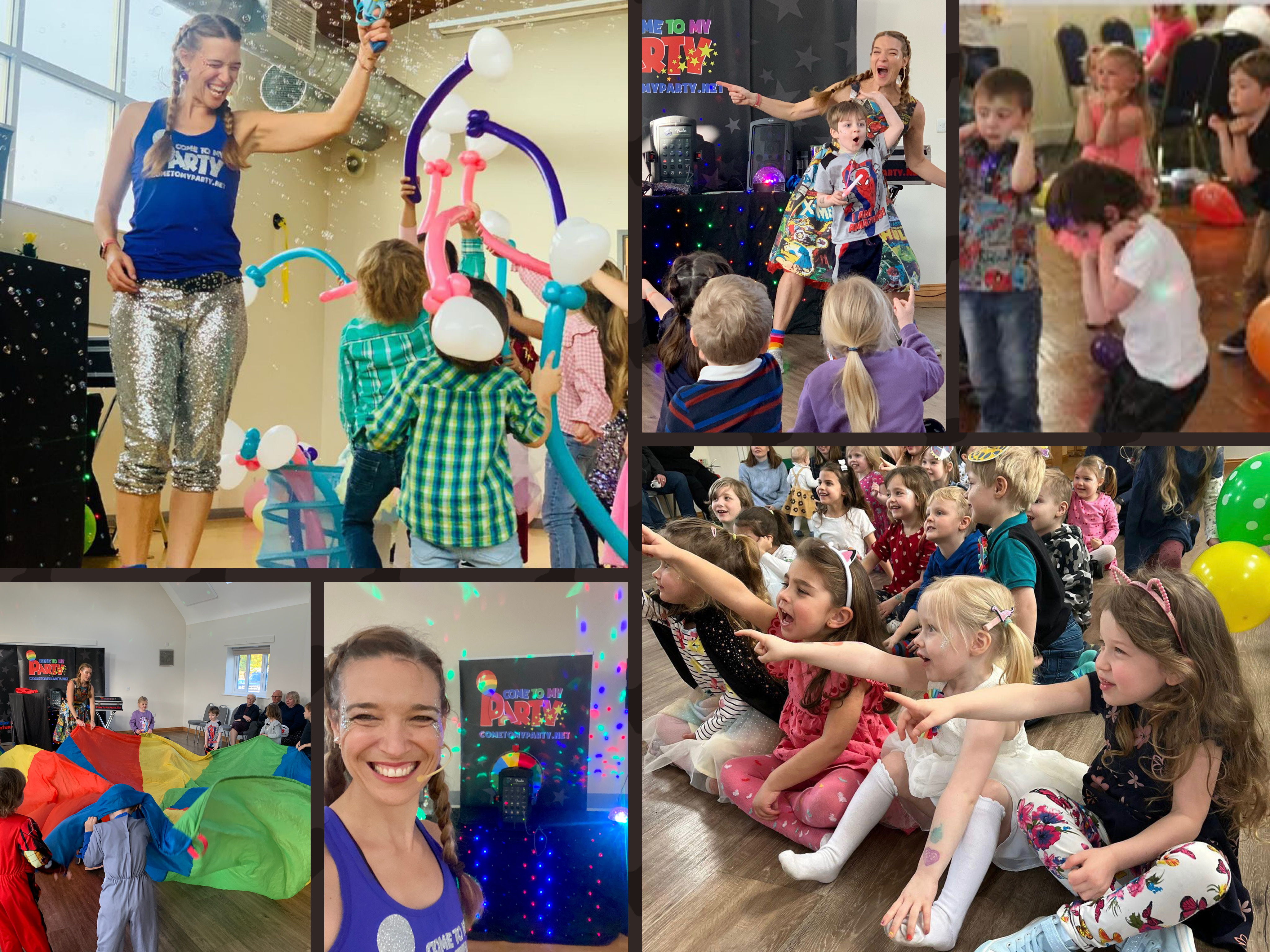 Super Popular Parties!
Come To My Party offer children's entertainment with loads of energy and non stop fun! Our party entertainers know exactly how to interact with the children to keep them gripped from start to finish!
The high quality and attention to detail in our children's parties are one of the many reasons customers keep coming back to us, time after time.
Every child is a winner at least a couple of times in the party and we put the emphasis on what the children achieve through their activities and the fun of it all rather than having children 'out' in games. We guarantee our children's party entertainers will put a smile on the children's faces and have them talking about 'the best party ever' for weeks to come.
The birthday child should feel special and so we make sure this happens and are sensitive to any requests. Every child is different and wants different things from a party so we can either make a big fuss of them or celebrate them in a quieter way.
We are also responsive to your themes and try and respond to the birthday child's interests. Our children's parties can include dancing, games, magic show, balloon modelling, circus skills and workshop, glitter tattoos and lots more. We also can provide entertainment at weddings, christenings and other events.
Not just for the kids either – we do lots of hen parties too with dance workshops and some rather fun balloon modelling!
All our party entertainers are professionals and highly skilled as well as being fantastic with the children which is why we have so many repeat bookings each year!
Based in Banbury Oxfordshire we typically travel around 45 minutes from here covering Cotwolds, Northamptionshire, Warwickshire and Midlands.
We are based in Banbury Oxfordshire and cover the surrounding counties of Warwickshire and Northamptonshire.
Please see the individual party pages above or use our contact page to find out more!