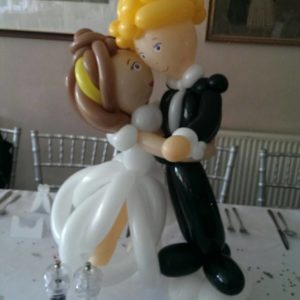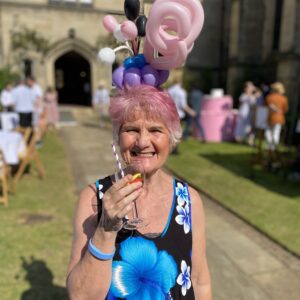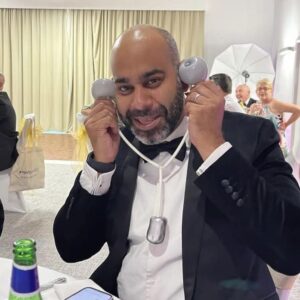 Balloon modelling is a big hit at weddings!
Not at all 'just for the kids' either – if anything we are more popular with the adults!!
Think of a balloon twister in the same capacity as you would book a close up magician. Your female balloon twister carries the balloons in a small trolly or an apron around her waist worn over a 50s style dress – we are always beautifully presented and fit in with the elegance of the event. The balloon twister is fully mobile and walks from table to table creating balloons for your guests. We use a lot of headbands and wearable designs which will look wonderful later on the dance-floor. Our beautiful balloon 'fascinators' are always popular, as are the fun hats, jet packs, helicopters, wings and more! Balloon modelling at weddings is a great addition and will be a big hit with the kids and adults alike!
Balloon caricatures of your guests are also a big hit with your guests – people love having a balloon mini me!
We fit to your schedule whether mingling at the drinks reception, entertaining during the photos, table-to-table during the wedding breakfast or entertaining with colourful props hats and wearables to hit the dancefloor with!
We also make bespoke bride and groom sculptures to be ordered in advance – either a small table top design right up to life sized models! These reflect the couples colourings, hair and dress style. A real talking point!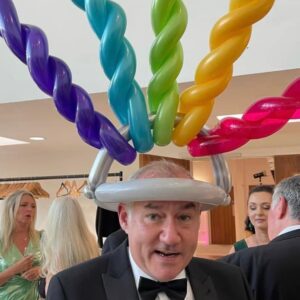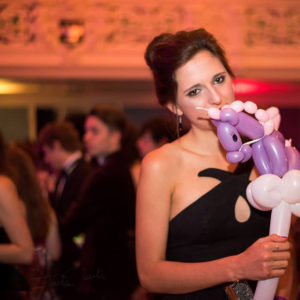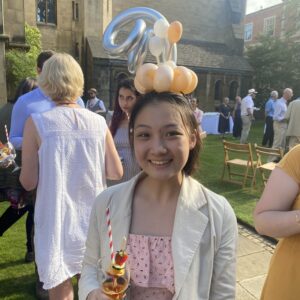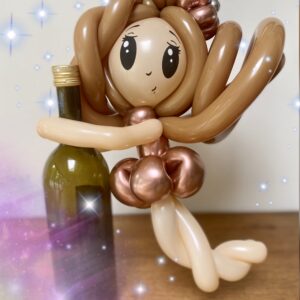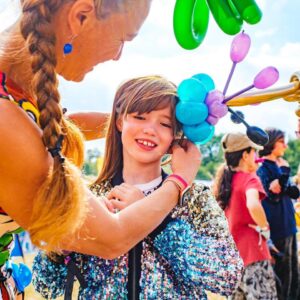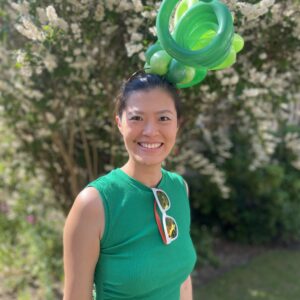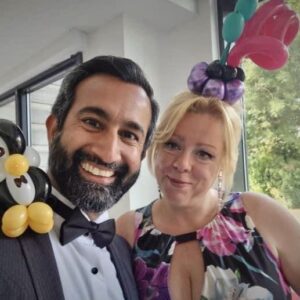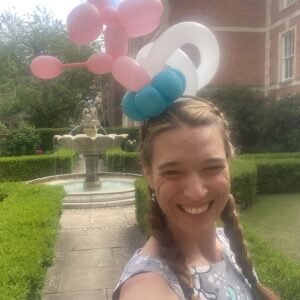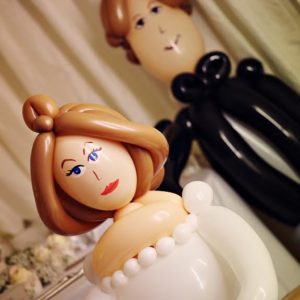 We can also provide the balloon decor for your wedding too! Please check out some of the arches and set ups below!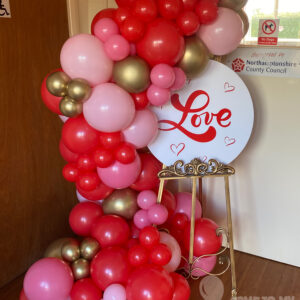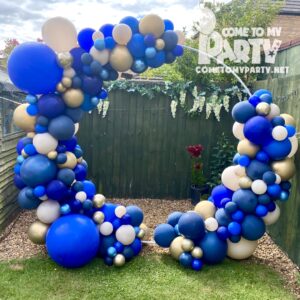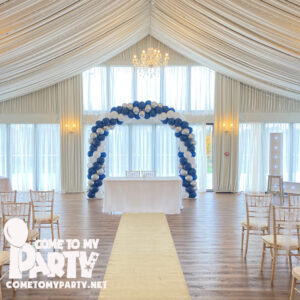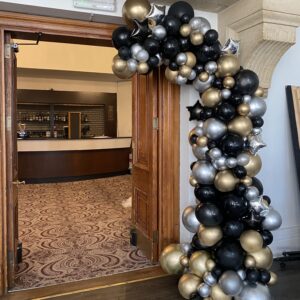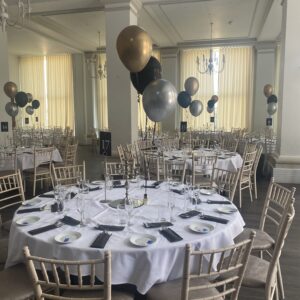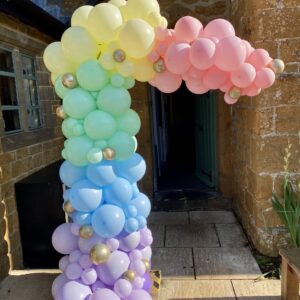 Please contact us for more info and for a full quote. We also have the most up to date photos and updates on our Facebook or Instagram pages so please give us a follow or like!!