Why should the kids have all the fun!?!
clubbercise, disco yoga
Kerry teaches regular adult dance fitness classes in Banbury on a Monday and Wednesday night with the very popular CLUB-FIT class. CLUB-FIT is a fun dance fitness class in a darkened room with glowsticks (optional ) and awesome TUNES!!
Suitable for all ages and abilities. (an adult class with sensible teens welcome.  It is a medium impact class with flexibility in the moves to make it high or low impact.
Please visit the booking page at bookwhen.com/anyonecandance  where you can book a class as well as find out lots more info! Or give the Facebook page a like to keep in the loop!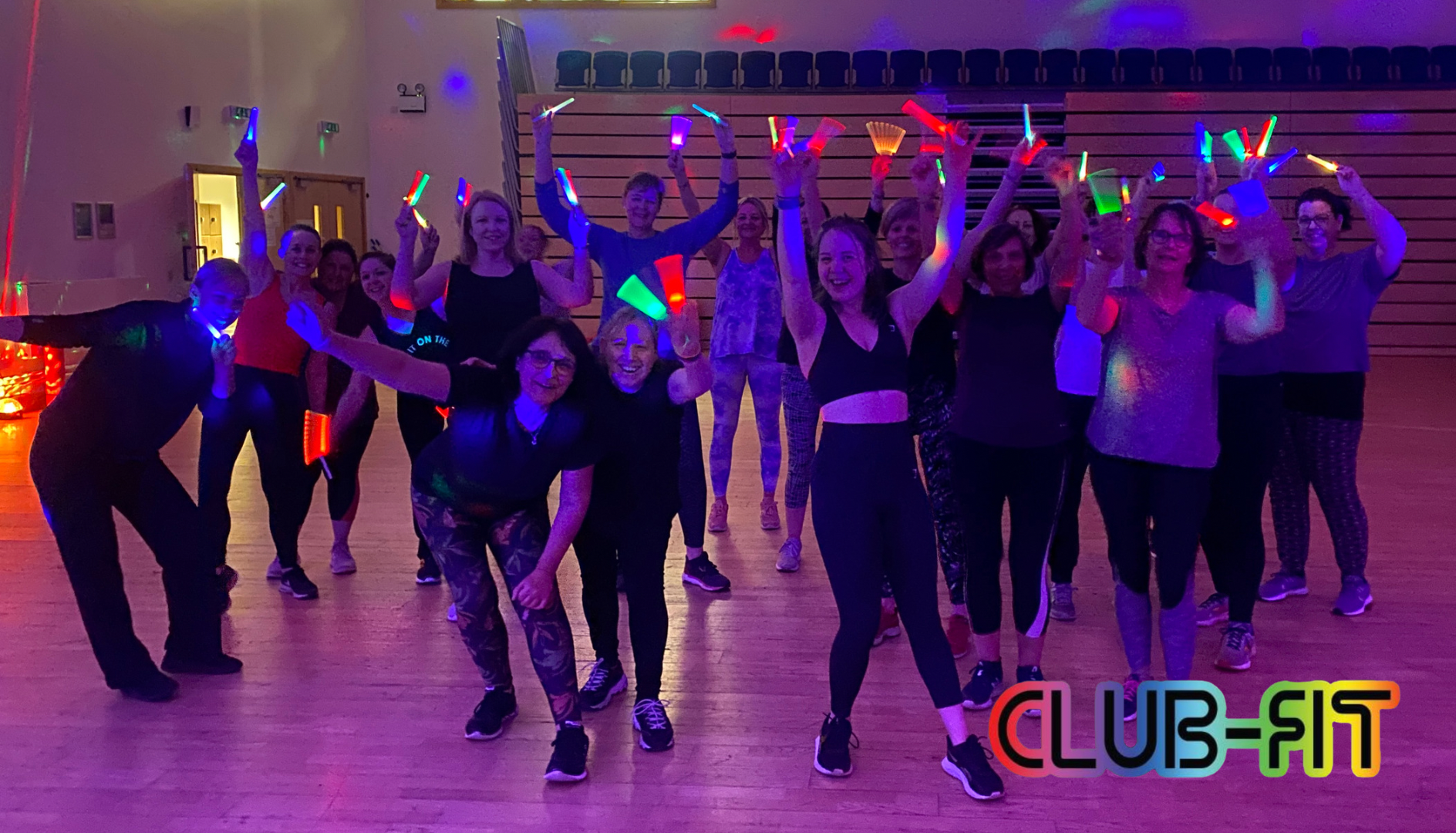 Kerry Jay is a qualified dance teacher A.I.S.T.D. as well as over 10 year experience performing in London's West End, as well as tours, pop videos and commercials. She has been teaching for 15 years alongside this in both regular classes and private lessons and personal training.
Alongside the parties, Kerry currently teaches in schools and nurseries.
clubbercise  banbury 
School Dance Classes
We teach both Wake Up and Shake Up sessions first thing in the morning, as well as after school clubs and workshops within classes at schools around the Banbury area.
Pre-school movement and Dance Classes
We currently teach at Rugrats and Halfpints every Thursday in Banbury, as well as Child First Nursery in Banbury.  This is a mix of dancing and movement with use of lots of props  – as well as the very much anticipated hand stamp at the end of the class!!
Private / Group Lessons
If there are a few of you keen on a particular style please do get in touch. Grouping together for a private lesson is a great way of learning the dance style you want on your terms! This could be Jive, Ceroc, Street Dance, or many more styles. Please contact me to find out more.
Street dance classes and other styles available for in-school lessons and dance clubs. Kerry is currently teaching at Child First Nursery, Bishop Carpenter School, Shenington School and Queensway School with occasional workshops at Banbury School and a regular Thursday morning session at Rugrats.  There are still some week days available for school clubs so do get in touch if this is something your school is interested in.
Wedding Dance and Private Ballroom 
Lessons  
Private ballroom lessons are also available for wedding first dances and special events etc.  See www.takethefloor.co.uk  – Come To My Party's sister company – for more details.
Corporate Events and Teambuilding
Why not book a dance workshop for your corporate event!? Past events include a team building exercise for McDonalds Management Staff as well as many Christmas parties. It is a great way to lure people onto the dance floor to kick start a party! This could even be combined with walkabout balloon artist(s) creating fun hats and characters. A real ice breaker!