Balloon Modelling Lessons
Why not learn how to twist balloons for yourself with our balloon modelling lessons!
Whether it is for a group class at a party, school or club; or one to one classes we can get you twisting in no time!
We have taught potential twisters from 4 – 84! A balloon twisting lesson is a great way to kick off your hen or stag night, corporate team building event, scout, beavers, rainbows and brownie groups or even a school art workshop. It is also a great theme for a Generation Game game show event!
Private Balloon Modelling Lessons
Or why not learn a new skill yourself with a private lesson! We can also teach the basics or more advanced techniques on a one to one basis.
Private lessons are a great way to learn a new skill – why not take up balloon busking or just amaze your friends with your new-found talents!
Workshops
Our workshops allow 5 – 10 balloons per person – all pre-inflated so no need to worry about fiddly knots! We progress through various designs learning techniques until you are allowed free reign to use your imagination!
Please get in touch to find out more! Prices depend on day and time although we have very generous discounts for week days.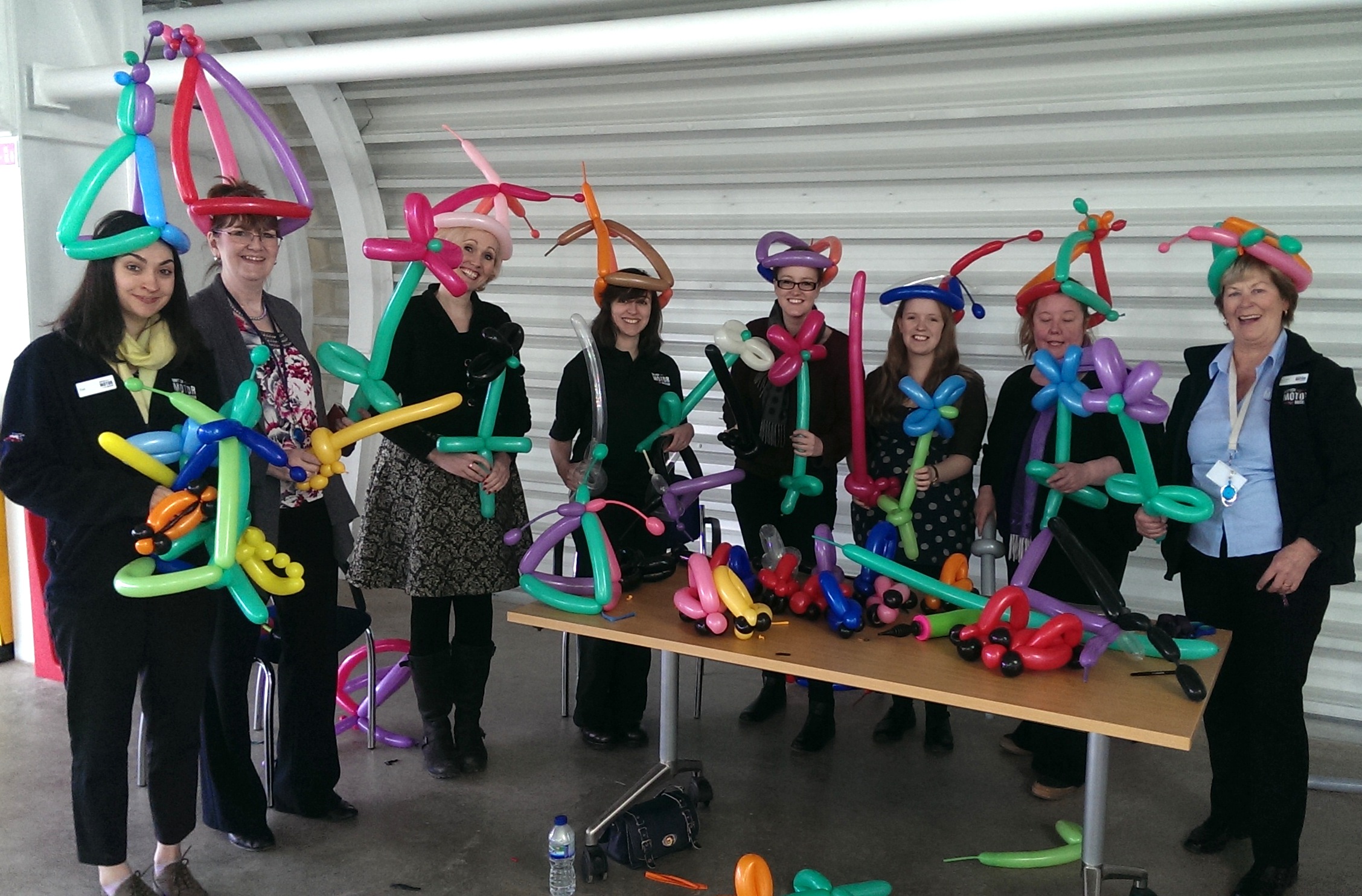 Balloon Modelling Kits
Or learn in your own time with our fantastic balloon modelling kits!!
Running out of things to do in lockdown? Have a friend or family member's birthday coming up? Our balloon modelling kit is just the thing for hours of entertainment! 🎉 ⭐️ 🤩All for just £12! 🤩 ⭐️
THE KIT:
I provide a balloon pump; 50 X top-quality modelling balloons ( the type I use ); plus the link to my online tutorials to make 12 Balloon Models and step by step tips on how to inflate and tie the balloons! You can watch these time and time again and pause them when you need to!
Make a laser gun, sword, flower, butterfly, panda plus lots more including a crazy hat you can let your imagination go wild on!
Just £12 collected in Banbury or I can also post if wanted for just £5.
Top up balloon kits of 50 X Balloons also available for £8 and you can choose your colours!
Limited initial stock so ORDER YOURS TODAY!!!🤩