Introducing The Greatest Showman Circus Party!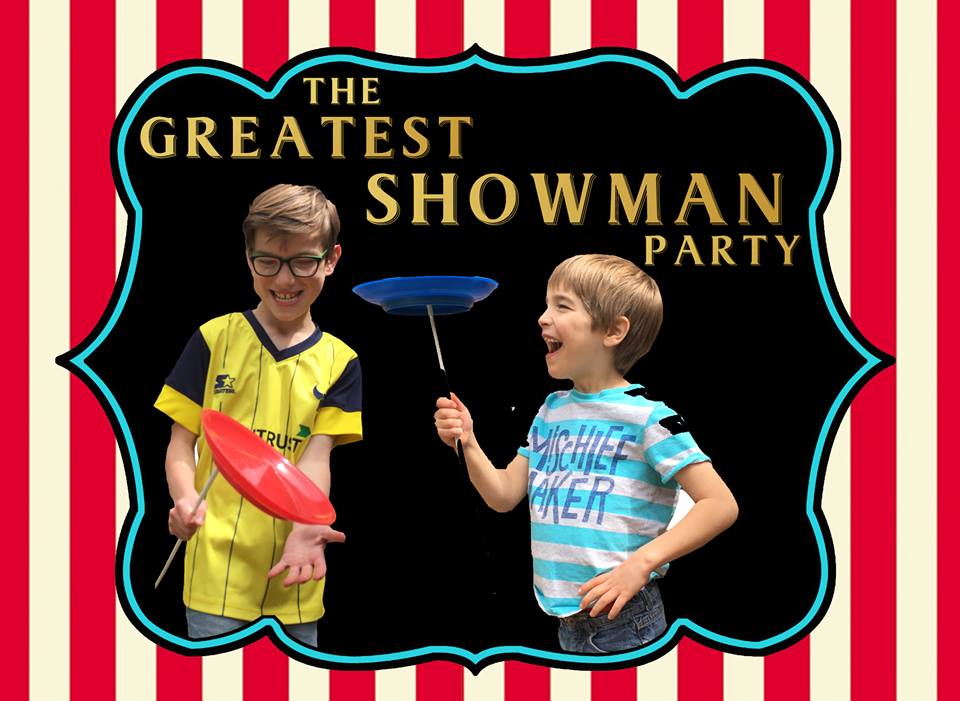 The Greatest Showman Party is a mix of circus workshop-style fun with stilts, spinning plates, diabolos, poi, juggling and lots more. Plus parachute fun, balloon modelling and of course lots of your favourite Greatest Showman songs! Hosted by a fabulous costumed circus Ringmaster!
There are a couple of options for this party  – a fully structured 2 hours or an hour of circus equipment followed by an hour of bespoke balloon modelling. We can also do an hour or more of just freeflow circus equipment if you only wanted an hour or for events with other things going on.
Option 1
The Greatest Showman Circus Party begins with your Ringmaster arriving 20 minutes before the party is due to start. They will then set up the mini disco and the circus equipment. As each guest arrives they will be greeted individually with a big top ink tattoo / hand-stamp which is a great way for our ringmaster to introduce themselves to each child.
Following this is a quick demonstration of all the skills and then the children have free reign to learn and practice awesome circus skills. This includes spinning plates, stilts, diabolos, juggling, Pedal Gos, spinning poi, hula, lasso, cigar box tricks, and loads more! Your ringmaster will keep the children circulating the 'skill stations' so everyone will get a try at everything!
We will play music throughout including lots of the popular Greatest Showman songs which we encourage singing along to!
This is followed by dancing and games, parachute fun with our giant 'big top' parachute, finally finishing with a presentation of a special balloon for the birthday child followed by a fun bubble popping game. This is enhanced with the optional add on of a balloon wand for each child at 50p each if wanted which is also a nice souvenir to take home.
Option 2
The party will run as above with the circus equipment for the first hour. As we passed over to you for food we would then start making a balloon model for each child. These are not your normal one balloon dogs and swords but great designs from aliens, princesses, unicorns, all sorts of animals, and even wearables such as jetpacks and wings. The balloons can also be attached to hairbands and bracelets to leave hands free for eating and playing. Please see our balloon modelling page for an idea of the balloons we can make.
We will continue to play music so the children can dance and play. the party ends with a special premade balloon for the birthday child. There is a limit of 15 children for this party to enable all the children to have a nice balloon of their choice.
Option 3
A one hour circus workshop with all the fun circus equipment, entertainer to help and demonstrate plus hand stamos and glitter. The one hour option does not include the mini disco system although we can bring a small speaker with music.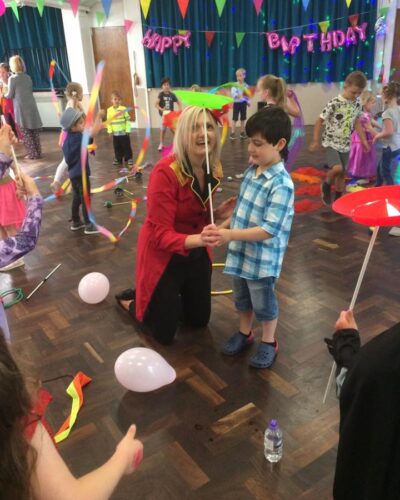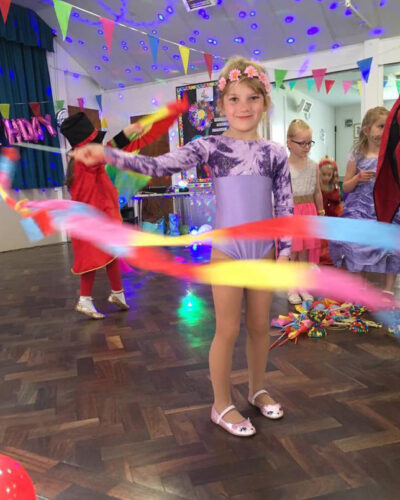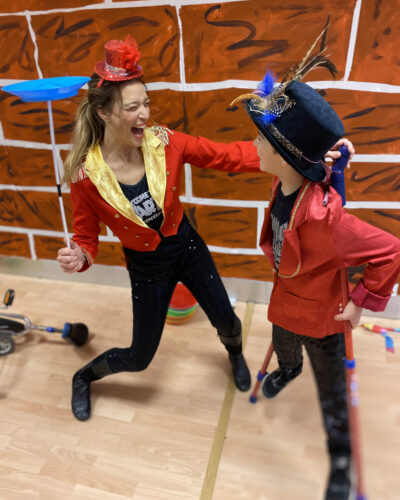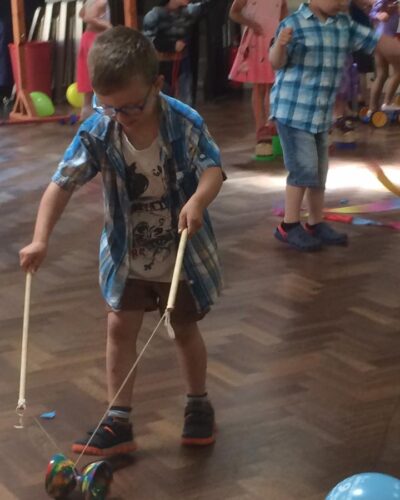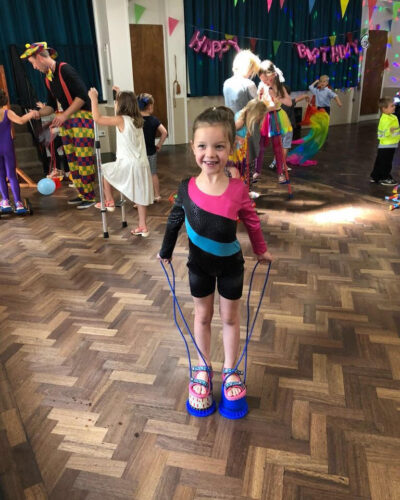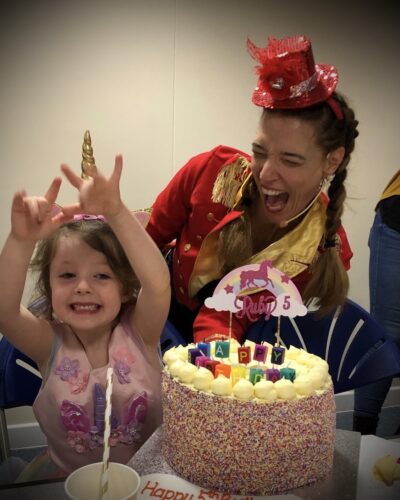 Greatest Showman Circus Party Re-cap!
Circus Party (2 Hours)
From £240
Circus Hand Stamp / ink tattoo
Tons of circus equipment
Parachute Fun
Dancing
Pass parcel and prizes for the games
Music system with popular songs!
Circus Balloon gift for the birthday child
Circus Party with Balloon Modelling (up to 15 children) (2 Hours)
Circus Hand Stamp / ink tattoo
Tons of circus equipment
Music system with popular songs!
Balloon model made for all of the children of their choice.
1 hour circus workshop
£150 for up to 25 children. All the fun circus equipment in this free flow style workshop. Does not include mini disco although can include a small speaker.
Optional Extras
Balloon wand for each child 50
Spinning plates for each child to take home – £3.50 per child.
Party Bags / Gifts – Please ask for options
Balloon Decor – Please ask for options.
We are based in Banbury Oxfordshire and cover the surrounding counties of Warwickshire and Northamptonshire including Oxford, Leamington Spa, Stratford-upon-Avon, Bicester, Brackley, Adderbury, Bloxham, Southam, Chipping Norton, and more!  Travel costs may apply.
Fill in our form below to check availability and find out more!
Or email us at info@cometomyparty.net