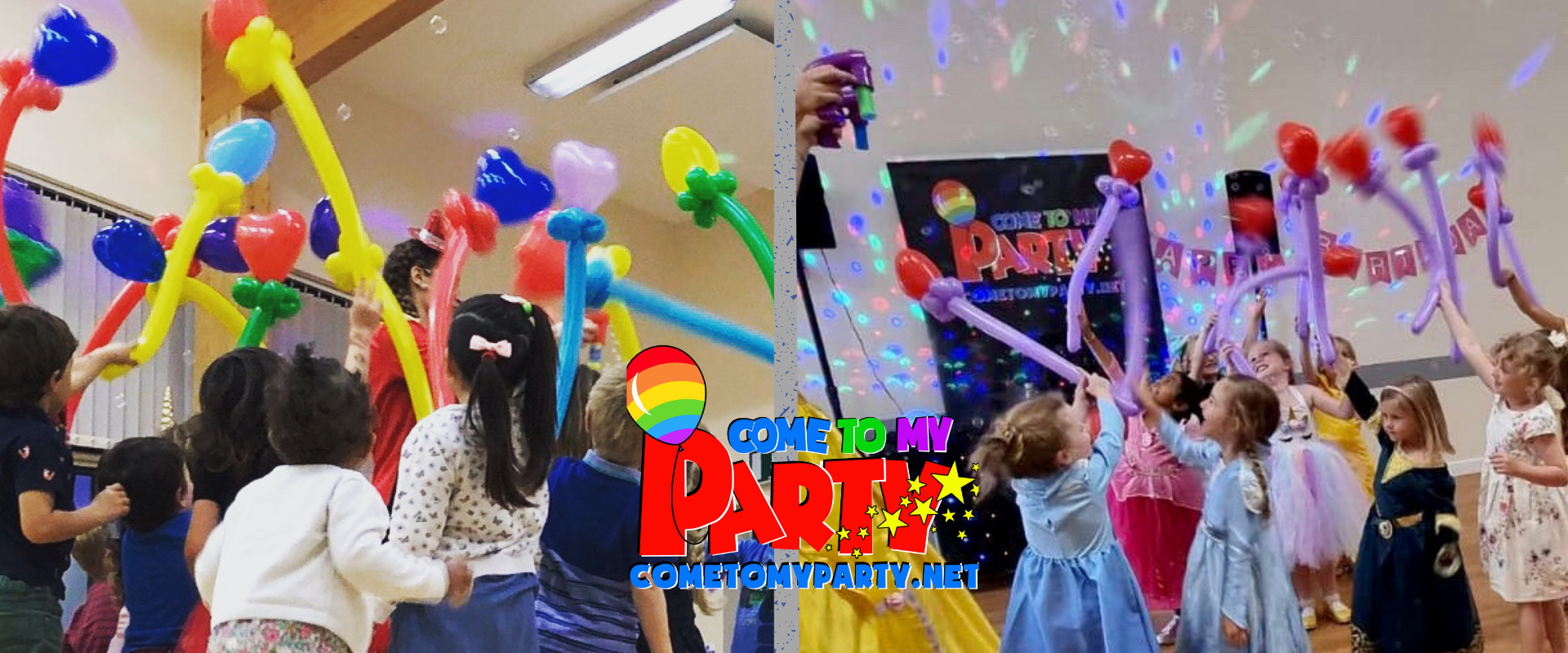 Fairy Party
Our parties can be themed to suit any theme including Fairy Party, Princess Party, Unicorn Party and lots more themes!
The Party Plan for our 2 Hour Children's Party Package:
Planning a children's party is always easier with someone to run it which is where we come in! We arrange all of the fun and entertainment leaving you to enjoy the fun!
The Arrival
Your entertainer arrives 30 minutes before the start and introduces herself to the birthday child before setting up equipment with a music system and lights. As your guests arrive during the first 15 minutes of the party she will get know the children by offering them some magic glitter (biodegradable) and a themed ink tattoo / hand stamp and learning the guests' names whilst playing background music!
The Party!
The fun continues when we launch into lots of fun with dancing and games, parachute fun and lots of props! With bubbles, colourful scarves and games, your room will be filled with colour and smiling faces!   Prizes are provided for the games and there are non-gelatin options for the sweets – we are also happy to discuss any dietary requests. The games and music are all themed as much or as little as wanted with requests in advance welcome and it is always tailored to the guests so both age and gender appropriate.
15 minute food break
After around just over an hour your guests will have worked up an appetite for food!  During food time your entertainer will mingle and chat to the guests and help out where needed. She can also present the cake and get everyone singing Happy Birthday to the star of the show! Your entertainer will then use the opportunity to gather everyone for you to take some photos to capture the memories of your child and her friends with their host!
Magic Show!
After the food it is time to get your guests seated for more fun with a 30 – 40 minute magic show!!!
Finishing Up
The party will end with the birthday child being presented with their special balloon gift and a final bubble-popping game to music! This is also enhanced with balloon wands or swords which may be added on to your package if wanted. (These are also a great party gift – 30p per child for swords and 60p per child per wand).
Extras
We can also supply party bags or party gifts, or bring balloon decor to your party such as great fun fairy themed balloon number stacks. Please see our party extras page or ask us for other ideas.
Fun for all!
The party is suitable for both girls and boys – we tailor the party very much to the guests and the party is very adaptable depending on what the children are enjoying. No two parties are ever the same and are very much customised to your child and friends!   We try to make sure all of the children are as engaged and involved as possible!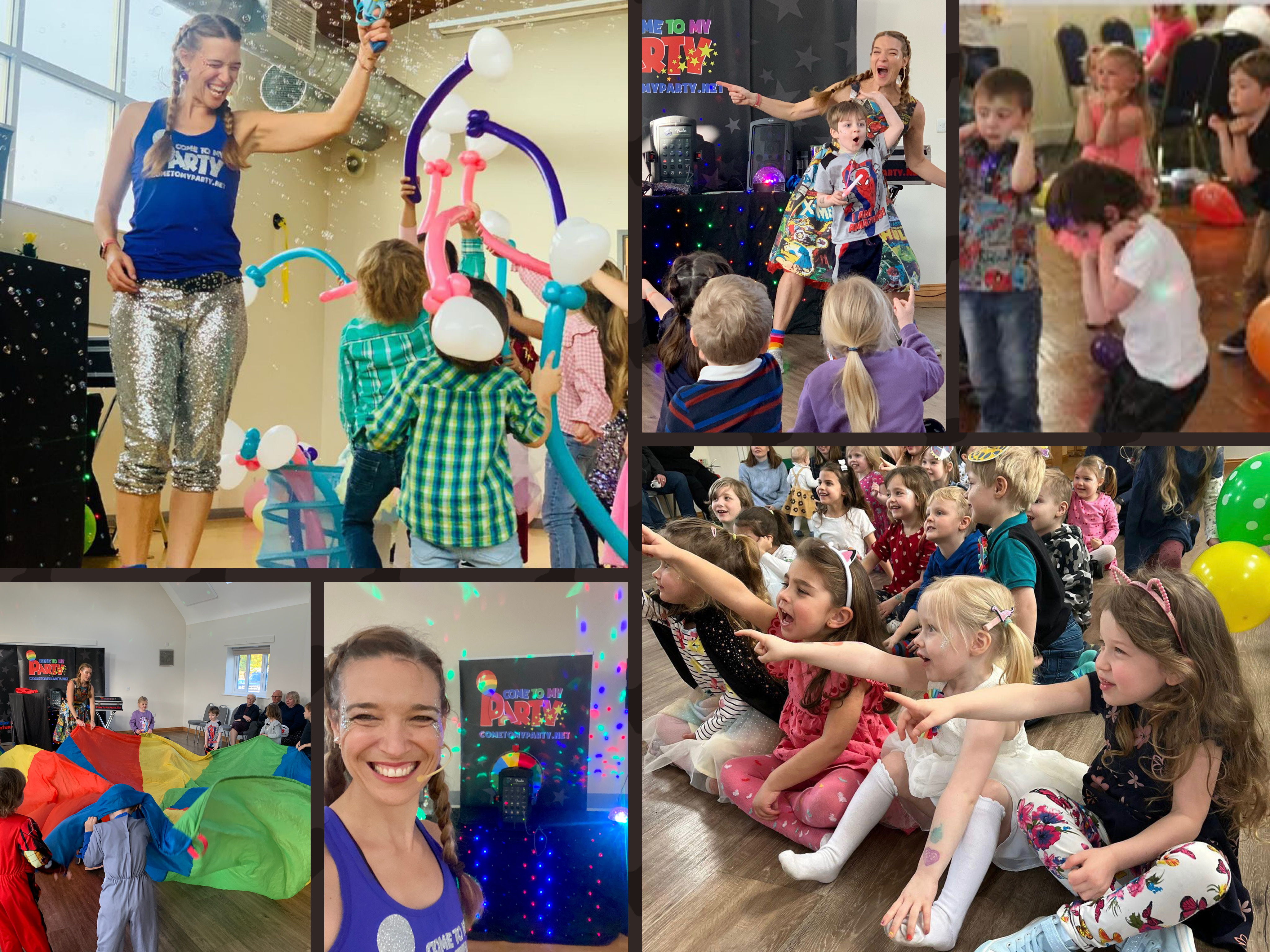 Please get in touch to check availability via our contact page
Fairy, unicorn, princess, superhero, pirate and lots more themed parties. Based in Banbury Oxfordshrie and covering the Cotswolds and surrounds including Oxford, Warwick, Stratford-upon-Avon, Bloxham, Northampton, Bicester, Brackley and West Midlands.