Virtual Parties that WORK right now!!
Online Virtual Parties, Workshops and Party Alternatives!
Lockdown Birthdays are not Cancelled Birthdays!!
We can still have so much fun – here are some of our alternatives!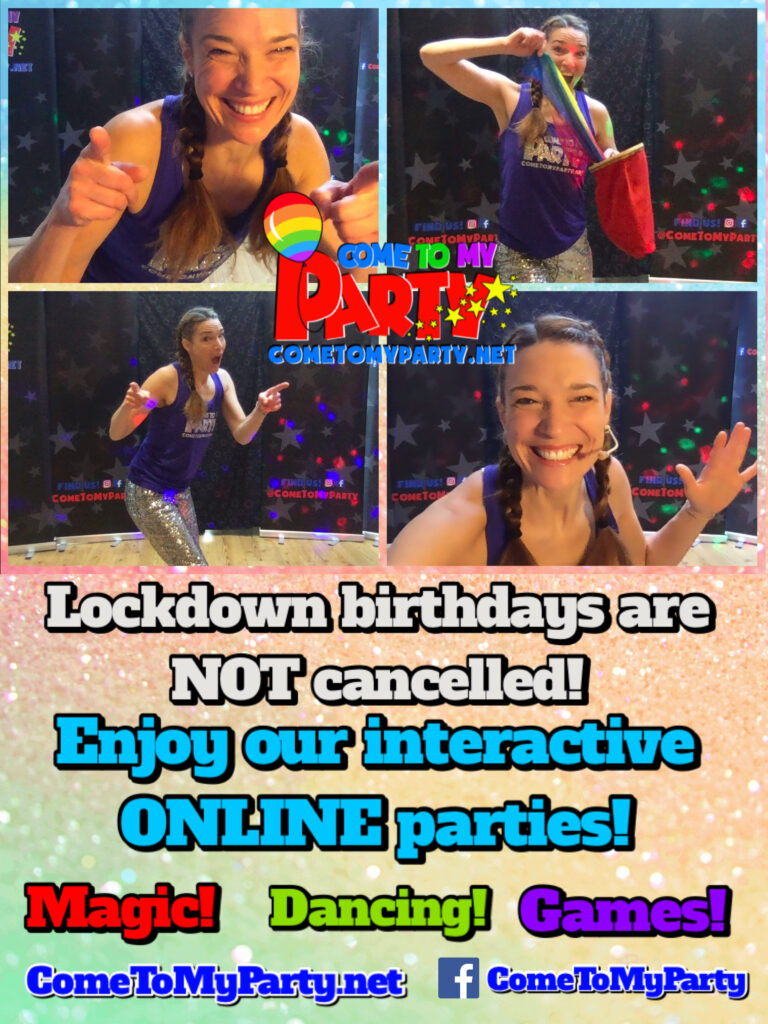 MAGIC! GAMES! DANCING! FUN!
The Come To My Party Virtual Party is a fully interactive event in your own home via Zoom.
After booking, I send you a link to the Zoom event with password and link for all of your guests. You then sit back and let the magic happen!!
A mix of an interactive magic show, dancing and games and also the option of theming the party with a costumed entertainer such as Princess, Unicorn Princess, Pirate or Superhero!
Invite your friends and family to join you online and celebrate together – even if we have to be apart at the moment.
Please message me for packages and full pricing information.
Packages from 30 minutes – 1 hour.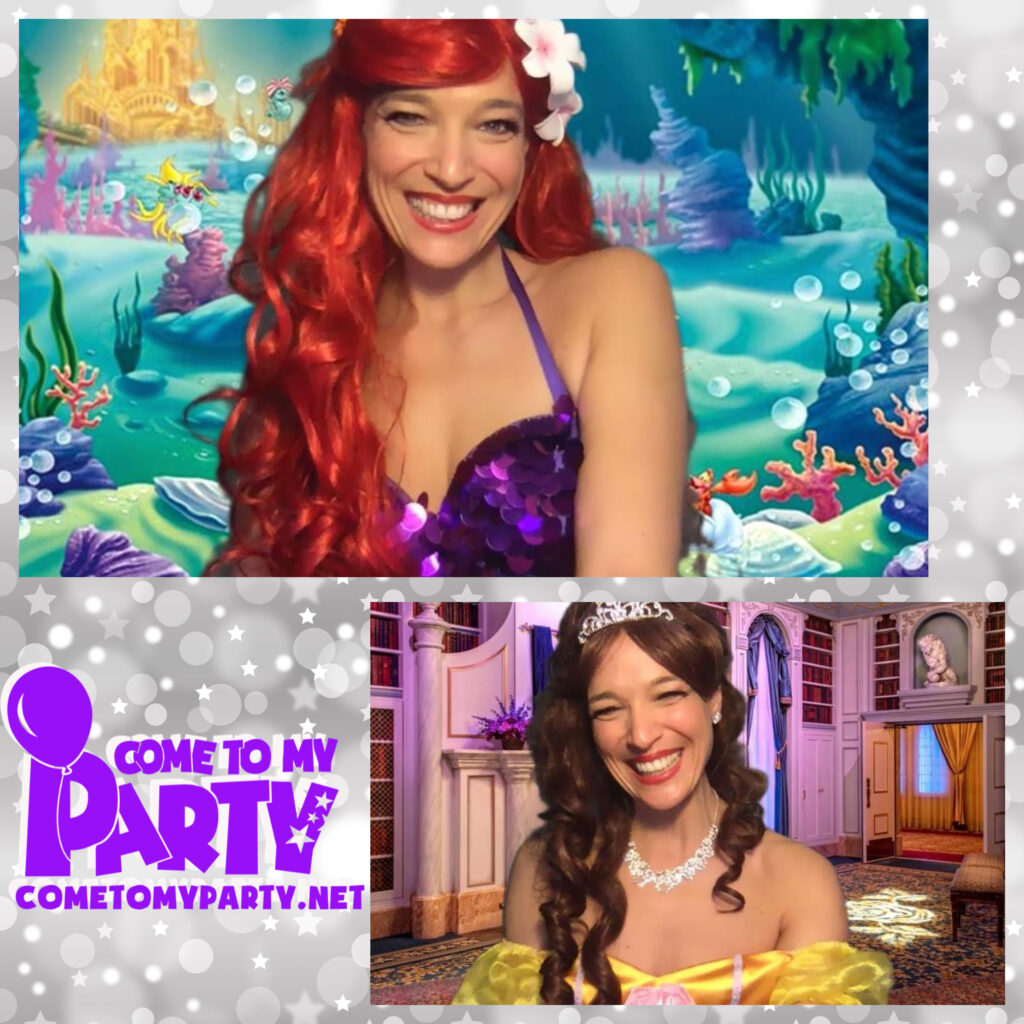 Princess Video Appearance
Although a Princess may not be able to visit at this time, we are excited to offer Princess video messages and chats!
We want to offer packages that would help celebrate a child's birthday and still make them feel extra special on their special day!
Not having a birthday party? THAT'S OK!
We have many video chat packages that are perfect options to just brighten your child's day or just bring a smile to their face with an enchanting bedtime story.
Live or Pre-recorded! It is up to you!
Your Princess will chat with your child about their family / home / life or about the Princesses's world and friends. She will also do a little Princess magic and Princess training too!! With story time and singing also included this will make your little's ones day!!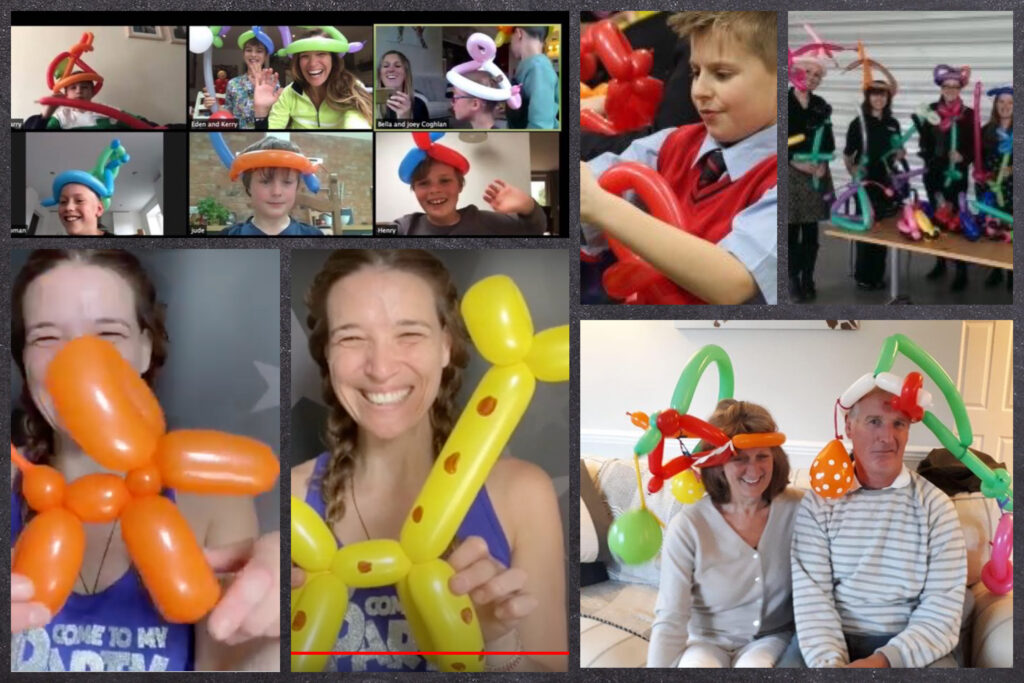 Balloon Modelling Workshops
An online workshop where everyone learns to make their own amazing creations!! The balloon s and pump can be collected or sent pre-party and then we spend 30 minutes – an hour making simple designs and crazy creations!!! You will learn how to use the pump, tie a balloon and make a variety of awesome progressive designs with judging for the best / craziest design etc and tons of laughter and fun!!!
Imagine your child waking up on their birthday to a balloon number as big as they are, covered with all of their favourite characters!! Or a personalised elegant bubble balloon with your special message!
We have so many awesome balloon ideas, or just tell us yours! They will fill your space with colour and fun whether a small or massive design! Please see the balloons pages for more ideas or get in touch to see what we can do for you!
A massive grab bag of awesome balloon designs is a great way to delight and entertain your family! A mix of designs, the same themed design, balloon sweet cups, balloon slapbraclets and so much more. Lots of ideas on our add-ons page here!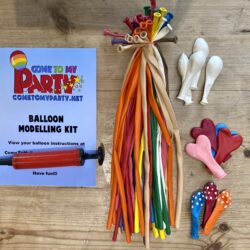 Learn how to balloon model yourself!! Our kits contain professional quality balloons, pump and links to clear fun instructional videos to make your own awesome creations! We have a short video explaining it all on the balloon kit page so head over and take a look!
We can also do balloon zoom parties where we teach the balloons live over a zoom call! This is a great way to involve all of the family who may be apart!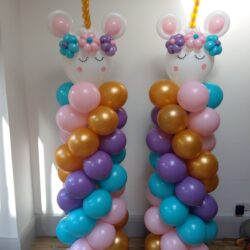 Balloon decor for your event big or small really gives the wow factor!!
Whether for a few helium balloon clusters to bring along to a meal out, or to decorate a wedding venue or special birthday, balloons make a massive difference! Check out the options on our balloon decor page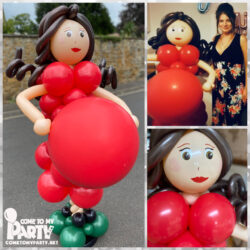 Want to make an announcement in a big way!? Our balloons have been used for gender reveals and even marriage proposals!!! Say congratulations, Happy Birthday, or just tell someone you love and miss them! We love hearing your ideas on how we can pass on a balloonified message!