Party Bags and Gifts
We are now offering party bags and party gift options with our parties! These fun LED glowstick and rainbow glasses are just £2 per child and can be given at the end of the party or used during the second half of the party to incorporate in some of the games! Or just the LED glowstick at £1.50 per child/ They are really effective in a darkened room and so particularly effective in these darker winter months with our disco parties! The glowsticks have replaceable batteries and flash red green and blue!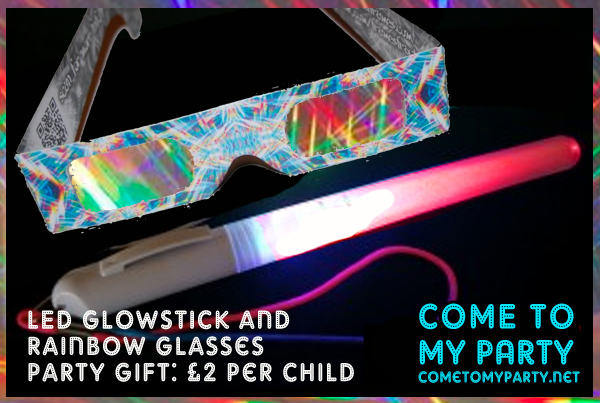 Balloons
These are included in some of our packages, but we can do all sorts of special balloons for that bit extra.
Balloon sweetie cups are priced from £3.50 unfilled or £4.50 filled and make a great alternative to party bags. We can work with your theme – just let us know what you want!
Balloon columns and giant structures really give the wow factor! Let us know your ideas!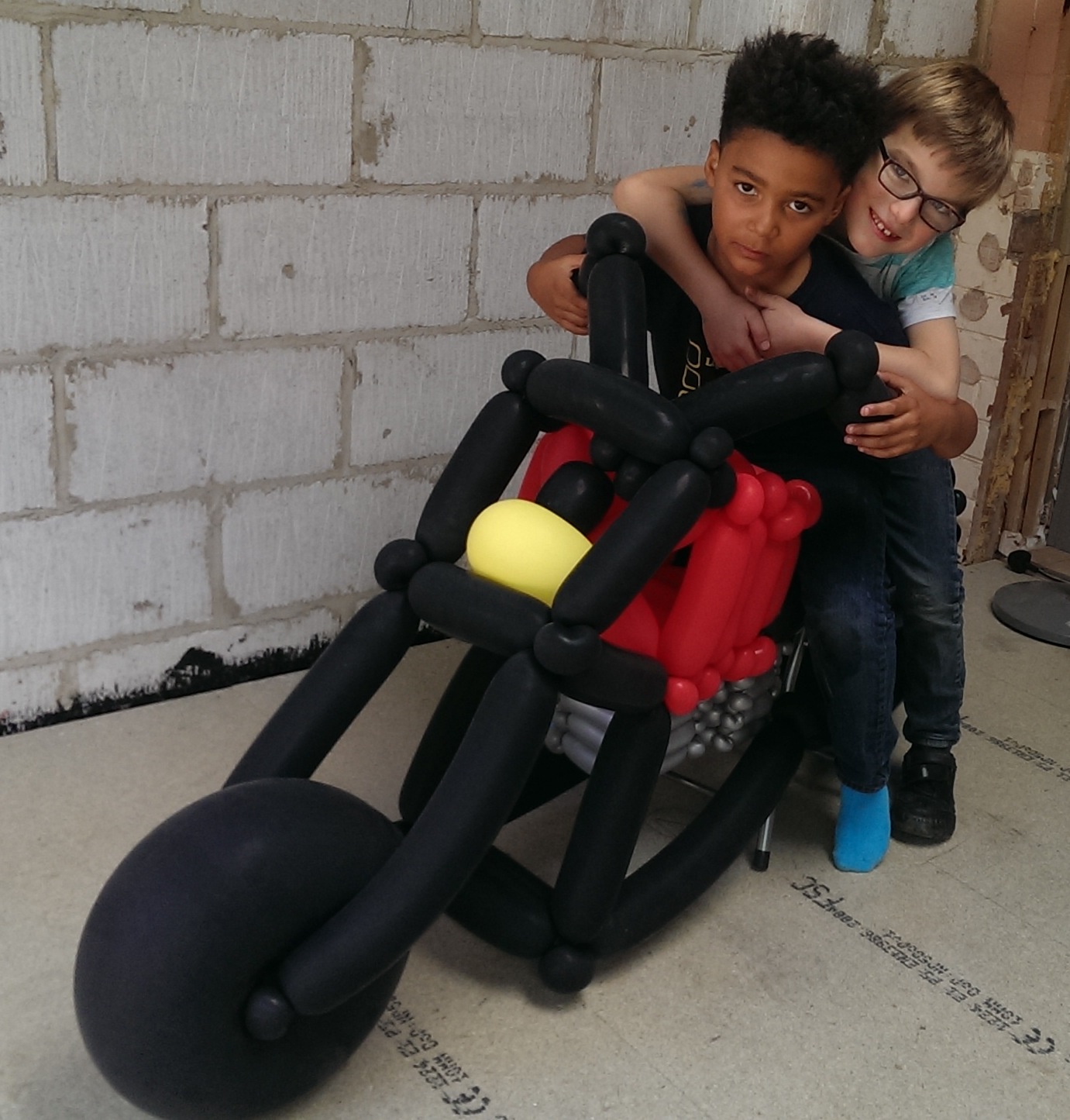 .   
Or our basic balloon models start from £1 per child to give as an alternative to party bags. Let us know what you want!
See our Balloon Gifts Page for lots of photos and more info!