Check out our range of balloon gifts and sculptures!
Our balloon gifts can be delivered anywhere in Banbury, picked up, or brought to your party. They are made the day before your party and can last 2 – 4 weeks! We have had all sorts of requests so let us know your ideas and we can see what we can do!! Just send us an email at
[email protected]
! In the meantime check put some of the ideas below or see the individual categories for a rough price guide!
Character Balloon Centrepieces and Sculptures!
Just let us know what you want and we will create a custom piece just for you!! Prices from £15.
Balloon Numbers and Shapes!
Prices from £30 and can be themed to suit!
Balloon bouquets
These are a lovely alternative to traditional flowers for events such as Mother's Day, Valentines Day or just to say "I Love You!" Prices start from £10
Balloon mini sculptures – please let us know your requirements!
Simple starting from £5
Party Bag Alternatives
Instead of a party bag why not give each child a balloon to the theme of the party! £2 per child. (min. 5)
Balloon Candy / Sweetie Cups
Or why not try this great new gift trend – Balloon Sweet cups! Price unfilled from £2.50. We can work with your ideas and themes.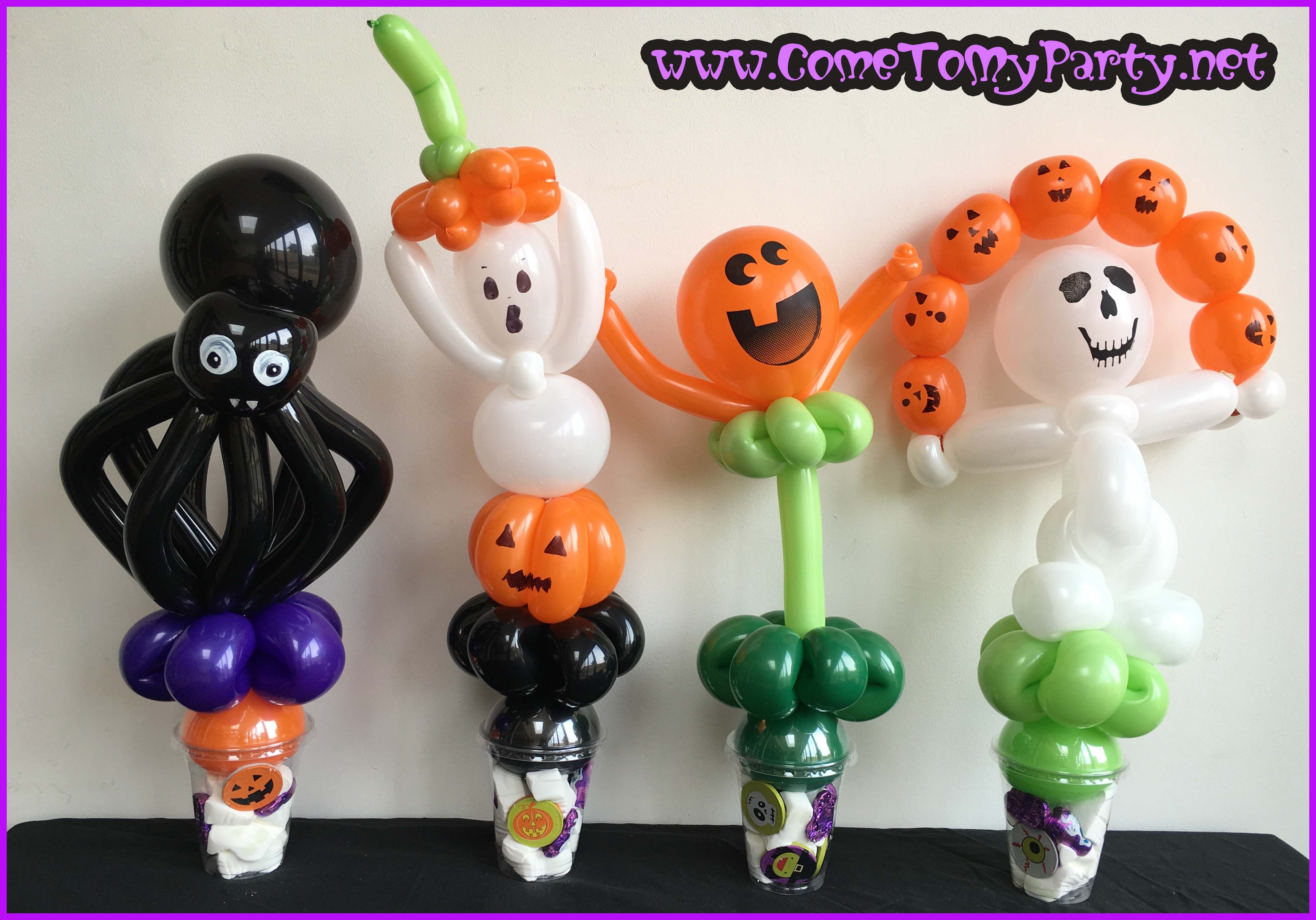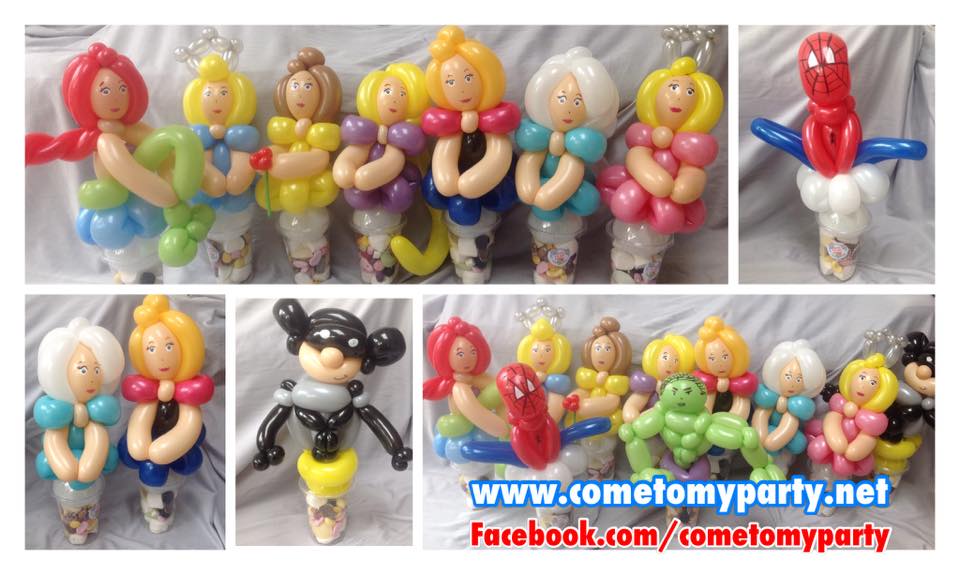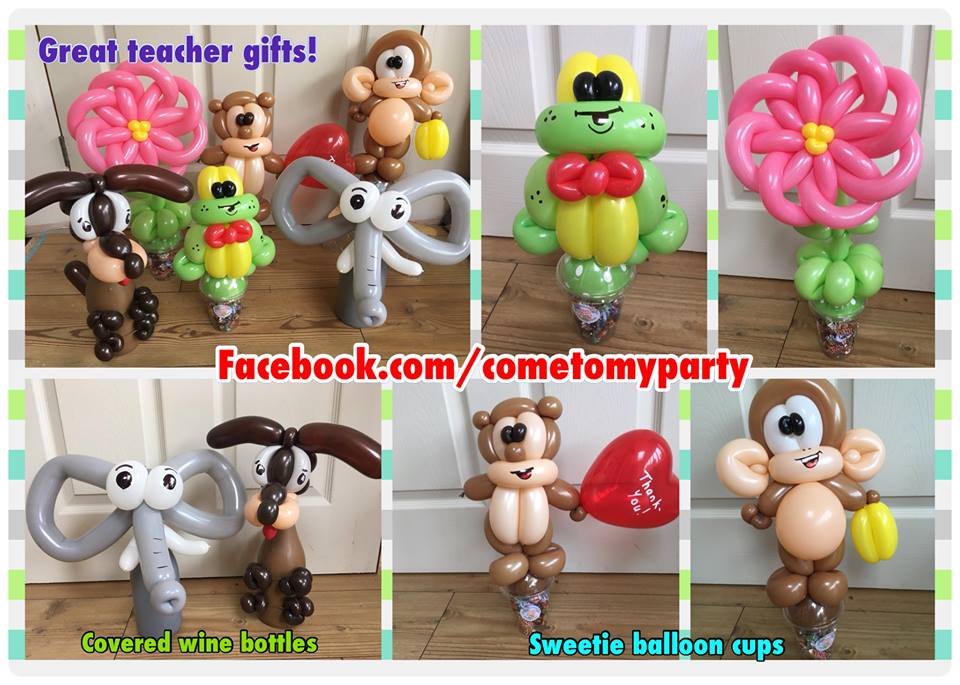 Gifts inside Balloons – Boozy Pals!
A fun gift for those difficult to buy for! Latex wrapped wine bottles – from £2.50 to wrap your bottle! Also pop any miniature inside a balloon like our little port bellied penguin!
Large Balloons!
Super sized models are also available on demand. Prices on request.